ESG Funds Rake in Capital — But for How Long?
May 04, 2022 at 16:50 PM EDT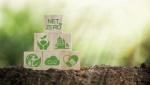 Investors continue to pump money into ESG-themed funds even after the market faced its worst slump since 1970. Bloomberg is reporting that investors last week put more than $1.2 billion into ESG-focused ETFs. So far this year, ESG funds have drawn in more than $22 billion of investor capital....