Still Frustrated by the Fed's Fixed Income Messaging?
July 22, 2021 at 15:31 PM EDT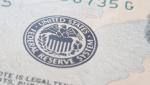 Watch enough media and congressional appearances by Federal Reserve Chairman Jerome Powell and you couldn't be blamed for thinking each of those events sounds identical. At least Powell is consistent. In his testimony before Congress last week, Powell reiterated his view that the...