Is Real Estate the REIT Solution for Inflation?
July 08, 2021 at 06:00 AM EDT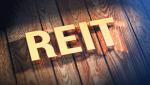 Like it or not, inflation is here, and as transitory as it may be, advisors and investors are preparing for the worst. One inflation-advantaged asset class are real estate investment trusts (REITs). Better still could be the idea of embracing the real estate segment with active management via the...