GLOBALT Spotlight: Will The Dog Get Wagged?
May 05, 2021 at 13:23 PM EDT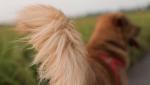 By Kimberly Woody, Senior Portfolio Manager – GLOBALT Investments. The Tax "Tail" Proposals Currently on the Table Repeal 2017 Trump tax cuts Incomes above $400K – The top tax bracket goes from 37.0% → 39.6% Capital gains rate Tax investment income at ordinary rates for those who...