Bubble Mentality – What Might Trigger A Turn In The Market?
May 04, 2021 at 14:25 PM EDT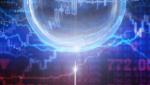 By Roman Chuyan, CFA I show (again) that the stock market valuation is at its highest in at least 150 years. However, reason doesn't apply in a bubble; instead, crowd mentality is in charge. What might trigger a turn in the market? I think inflation and rising rates are inevitable. Stocks have...