Is the Low Volatility Strategy Era Falling Out of Favor?
October 29, 2020 at 21:09 PM EDT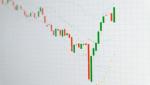 A low volatility strategy is a boon when it comes to staving off a market downturn like the forgettable one seen during the height of the pandemic sell-offs in March. Given their ability to mute market noise during massive sell-offs, it might seem like the go-to for investors. But is it a case of...