Is Forthcoming Election Bringing Bearishness to the U.S. Dollar?
October 02, 2020 at 11:46 AM EDT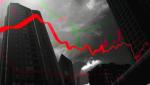 If you're trading strategy involves following the herd, then it might be best to be a bear when it comes to the U.S. dollar. Following this week's contentious U.S. presidential debate, it seems that bearishness is flooding the trade winds for the greenback. "Bearish bets on the US...