Are Gold Prices Setting Up for a Big Move?
September 15, 2020 at 11:35 AM EDT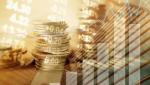 Gold prices are just fluttering around the $1,940 mark right now but could be setting up for a big move before precious metals investors see the end of 2020. One of the big determinants will be what central bank policies around the globe dictate. Per a Kitco News article, "major central bank...