Could Volatility in Emerging Markets Be Waning?
July 21, 2020 at 12:03 PM EDT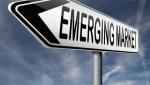 The rollercoaster ride known as emerging markets (EM) during the coronavirus pandemic may have put off investors with all the volatile market movements in EM assets. However, the ride may be smoothening as volatility wanes amid a number of economies reopening and adjusting to social distancing...