This ETF Capitalizes on the Global Impact of E.S.G.
June 03, 2020 at 12:52 PM EDT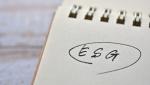 Companies have been making good use of bonds with global interest rates at lows, which is offering them the opportunity to refinance existing debt. This is just one of the ways bonds have been used to address the COVID-19 crisis. "With the global spread of the coronavirus (COVID-19) pandemic and...