Can Gold Touch the $9,000 Price Level Within the Next 10 Years?
May 18, 2020 at 10:45 AM EDT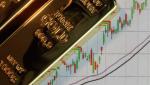 With the federal government pulling out all the stops to keep the economy afloat, it might not bode well for safe haven assets like gold. However, in the long term, some market analysts are forecasting that within the next 10 years, gold could actually rocket upwards to $9,000 per ounce. "It looks...