Could The VIX Be About To Explode?
July 29, 2019 at 13:36 PM EDT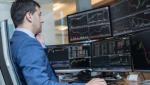 After a monstrous rally in June and July so far, as the market recovered all of its May losses and has repeatedly chronicled fresh highs, stocks have reached unforeseen heights. Amidst this market, which continues to defy naysayers, the VIX, often an indicator of investor sentiment, has settled...