Could Gold Hit $2,000 By Year End?
July 10, 2019 at 11:57 AM EDT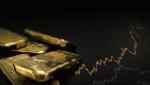 While gold prices have backed off some after posting solid gains recently, peaking at $1,422.85 on June 25, some analysts are predicting a rally to $2,000 per ounce by the conclusion of 2019. After a lethargic several years, gold futures blasted above their near six-year high, topping the key level...