Bitcoin Diamond among first wave of cryptos supported by new e-commerce platform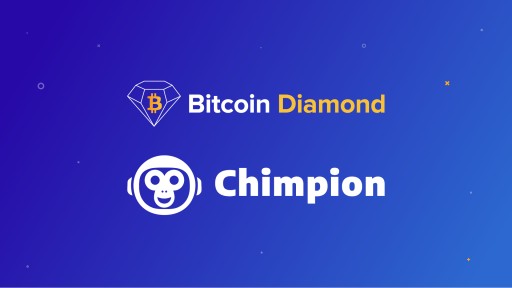 TALLINN, Estonia - January 31, 2019 - (
Newswire.com
)
Chimpion has announced that its crypto e-commerce platform will support Bitcoin Diamond (BCD). BCD is among the first four currencies to join Chimpion's own Banana Token (BNANA) as currencies supported by the Chimpion ecosystem.
"Chimpion has opened the door for merchants to transact in the blockchain economy," said Alex Arnaut, Chairman of Chimpion. "We've established this platform as a secure cryptocurrency e-commerce platform and we want to ensure a wide range of cryptocurrencies for people to use with Chimpion. BCD has gained a strong following and we are happy to add it to the Chimpion ecosystem."
Bitcoin Diamond (BCD) is a hard fork of Bitcoin that was created to solve the relatively slow transaction confirmations and high threshold requirements of Bitcoin. Through the BCD Pay initiative, business owners are able to offer their products to a global market while avoiding the expensive fees charged by international payment processors. BCD Pay also relieves business owners from costly chargebacks due to indecisive or fraudulent customers. Earlier this year, BCD debuted BCD Bazaar, an international marketplace that gives customers access to a wide range of products from across the world by accepting payments in Bitcoin Diamond (BCD) or Bitcoin (BTC).
By enabling Chimpion merchants to accept BCD and other popular cryptocurrencies, Chimpion is supporting the growing global demand for crypto-enabled commerce. Shoppers around the world can now use Bitcoin Diamond to make purchases from Chimpion merchants, who will have access to a wider customer base and more efficient transactions using Chimpion's user-friendly e-commerce platform tailored for cryptocurrency. The Chimpion ecosystem will be rolled out during early 2019.
About Chimpion
Chimpion is a cryptocurrency e-commerce platform that enables any merchant to begin accepting cryptocurrency payments online. By holding Chimpion (CHIMP), merchants can gain access to Chimpion's robust crypto e-commerce platform for free, without needing to pay a monthly subscription fee. Chimpion was developed using technology from Shopping Cart Elite, Paytomat, and Bitcoin Diamond (BCD) and combines comprehensive e-commerce features with convenient payment processing.
Chimpion's primary goal is to drive the adoption of cryptocurrency as a payment solution by operating a rich e-commerce platform centered around digital assets. New startups and established merchants alike can become part of Chimpion's vast network to take advantage of its fast and affordable transactions and user-friendly infrastructure.
Related Links
Chimpion
Bitcoin Diamond
Related Images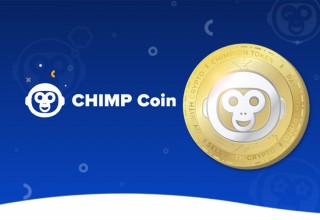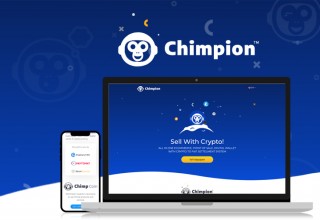 Press Release Service by
Newswire.com
Original Source:
Chimpion Announces Support for Bitcoin Diamond (BCD)