Tybro Publications is an American online spiritual superstore founded by Dr. Mitchell Gibson, who talked about the importance of the Third Eye and Astral bodies in "The Third Eye Astral Body Attunement" audiobook released via Tybro Publications.
United States - October 5, 2022 —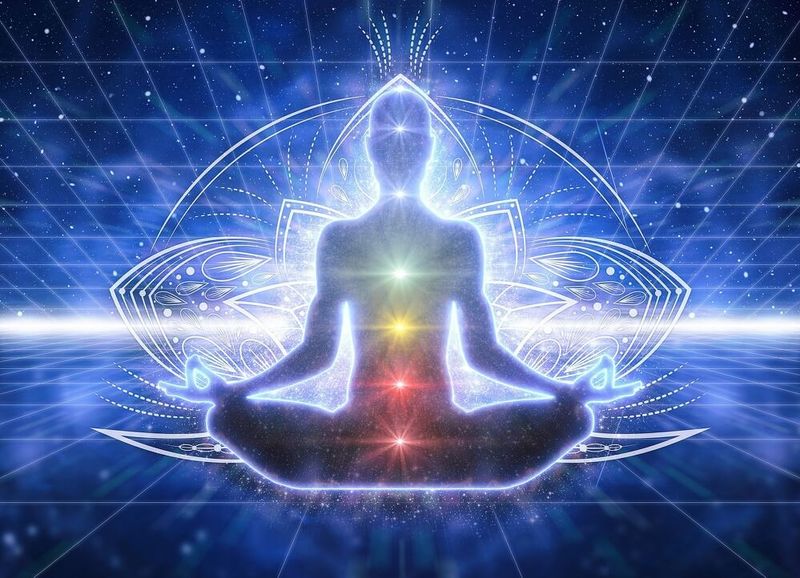 Opening the Third Eye symbolizes spiritual awakening and preparedness to perceive the world beyond its physical counterpart. Commonly associated with clairvoyance, scrying, and religious visions, many spiritually-minded individuals strive to open and maintain a healthy Third Eye. 
Dr. Mitchell Gibson is the founder of Tybro Publications, an online spiritual superstore that published a comprehensive audiobook about the third eye and astral bodies titled "The Third Eye Astral Body Attunement".
"The third eye and astral body are interconnected. The third eye is the chakra associated with intuition and psychic ability, while the astral body is the energy field that encompasses the physical body. Strengthening both of these aspects can help you become more aware of your dreams," said Dr. Mitchell Gibson.
"The Third Eye Astral Body Attunement" delves deep into astral projection, one of the oldest methods of spiritual "transportation" and the technique which enables spiritual practitioners to experience a true out-of-body experience. This conscious trip to the astral world can yield innumerable benefits, from unique self-discoveries to strong epiphanies the conscious mind would otherwise not be privy to.  
According to Dr. Gibson, astral projection and dream interpretation are powerful tools that can empower the person with newfound wisdom and self-understanding and self-appreciation:
"Astral projection is a technique that allows you to consciously leave your physical body and explore the astral plane. This can be a powerful tool for gaining insights into your life and discovering new parts of yourself. Dream interpretation is another way to gain a greater understanding of your subconscious mind. By becoming more aware of your dreams, you can begin to see patterns and messages that can guide you in making positive changes in your life," said Dr. Gibson.
Aligning the Third Eye with the person's astral body and all of its spiritual elements is a challenging, but very rewarding endeavor. It takes a considerable amount of practice; "The Third Eye Astral Body Attunement" contains valuable details and step-by-step instructions on how to achieve it almost effortlessly. 
According to Dr. Mitchell Gibson, the Third Eye Astral Body Attunement technique revolves around aligning the physical and spiritual elements into a harmonious whole, stating:
"The Third Eye Astral Body Attunement allows the astral senses and the physical senses to work well together so that the user can begin to see within the dream state more clearly. Also, dreams and visions are enhanced while you are awake so that you can communicate with your astral self more easily. The attunement blocks out the energy of nightmares so that dreams and visions may be seen safely. When the third eye opens safely, you can use your astral vision with your physical eyes," said Dr. Gibson.
More information about the "Third Eye Astral Body Attunement" e-book and Dr. Gibson is available on Tybro Publications' official website. 

Contact Info:
Name: Mitchell Gibson
Email: Send Email
Organization: Tybro Publications
Address: United States
Website: https://tybro.com/the-third-eye-astral-body-attunement-audio-download/

Release ID: 89082592
If you detect any issues, problems, or errors in this press release content, kindly contact error@releasecontact.com to notify us. We will respond and rectify the situation in the next 8 hours.