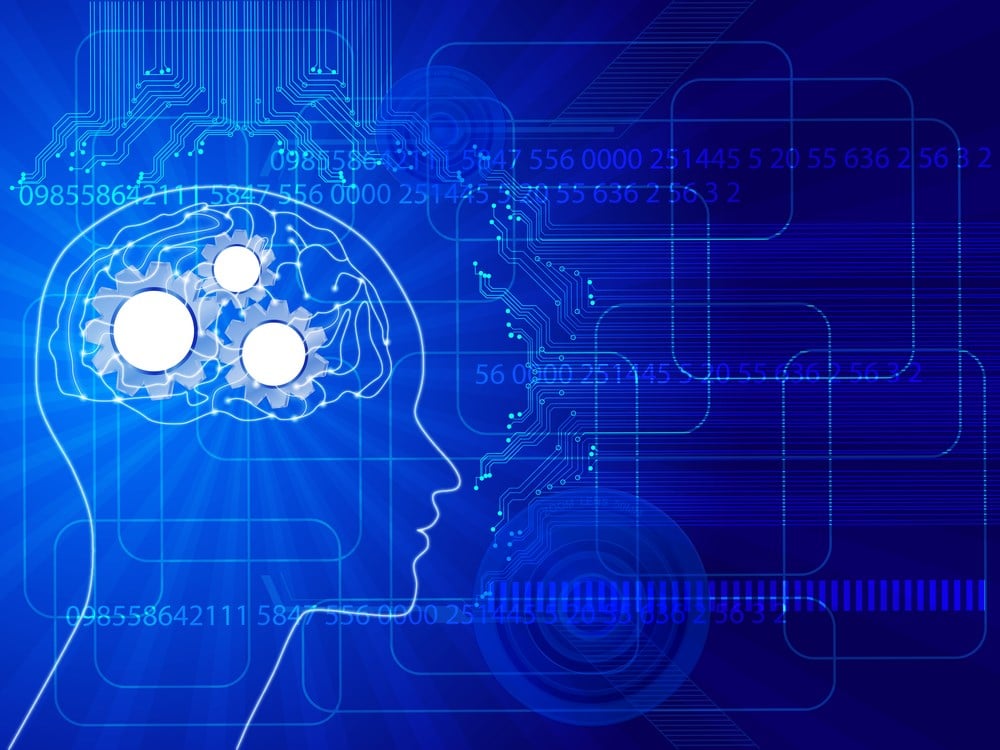 AI and, specifically, generative AI are the hottest topics this year. While big-name players like NVIDIA (NASDAQ: NVDA), Advanced Micro Devices (NASDAQ: AMD), and Microsoft (NASDAQ: MSFT) will grab most of the spotlight, smaller players are setting up for big gains as well. Names like Roblox (NASDAQ: RBLX), DigitalOcean (NASDAQ: DOCN), and Perion Network (NASDAQ: PERI) are poised to capitalize on the growth of the industry and leverage their and their client's success. 
Roblox Upgrades On AI Enhancements 
Roblox recently presented a generative AI discussion in a conference call highlighting the benefits of AI for it and its developers. The takeaway is that its data-dependent, high-speed edge-computing needs and data centers are ideally suited to AI, and AI will also be used to enhance usability by creators.
The goal is to reduce barriers to entry into Roblox's universe and to boost content creation and, by extension, hours of engagement, revenue, and earnings. The news sparked a revenue and earnings revision from BTIG, which says the enhancements will increase ad adoption and boost bookings growth.
BTIG has a $60 price target on the stock compared to the Marketbeat.com consensus estimate of $40. The $40 target assumes fair value at current levels, and the $60 target is about 50% of upside. The consensus price target is holding steady after falling earlier in the year and presents a potential catalyst for the market. The company is expected to report earnings in early August and could top the consensus.
The analysts, besides BTIG, have been lowering their targets for EPS over the past few months and have the bar set low. The consensus expects solid YOY growth but for sequential growth to slow to a near halt. Based on recent channel checks, momentum within the entire gaming industry suggests substantial outperformance is possible.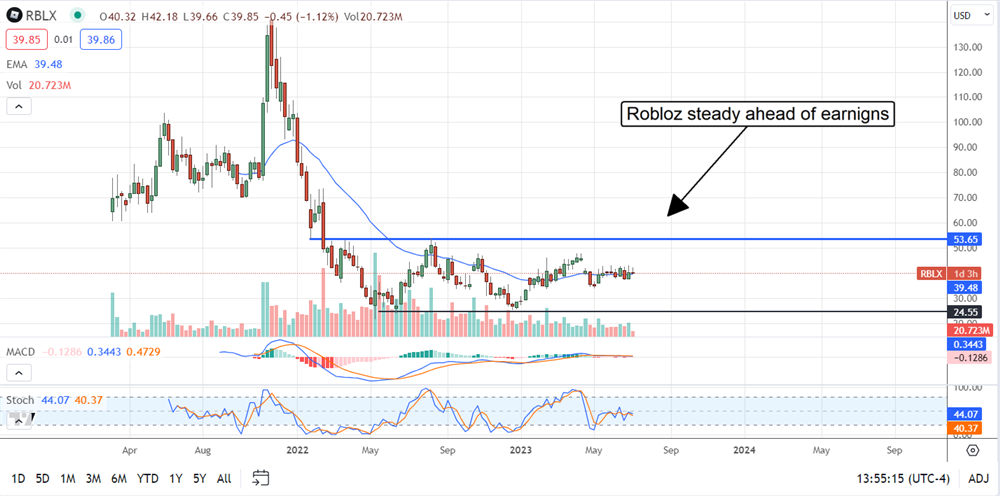 DigitalOcean: An Ocean Of Data In The Cloud 
DigitalOcean operates as a cloud infrastructure company offering on-demand services for individuals, developers, small to medium size businesses, and industries of every vertical. It operates as a go-to provider of cloud-based infrastructure, including data storage, management, and networking, ideal for AI start-ups and developers. 
The company enhances its AI offerings by purchasing Paperspace, a cloud-based infrastructure business focusing on high-speed GPUs. Its tools can help test and scale AI models in the cloud. The deal is expected to be immaterial to results in 2023 but will impact 2024 results. DigitalOcean is expected to grow revenue by 17% in 2024 and earnings by 28%. 
The analysts have yet to get on board with DigitalOcean as an AI play which presents an opportunity. Cloud infrastructure providers like Oracle (NYSE: ORCL) and MongoDB (NASDAQ: MDB) are experiencing robust demand for AI-centric and AI-powered services like DigitalOcean offers. MongoDB is up more than 30% since its Q2 release and heading higher on robust analyst revisions. DigitalOcean should easily top the consensus estimate for 2.5% sequential growth when it reports and may outpace the consensus by a wide margin. It reports in early August.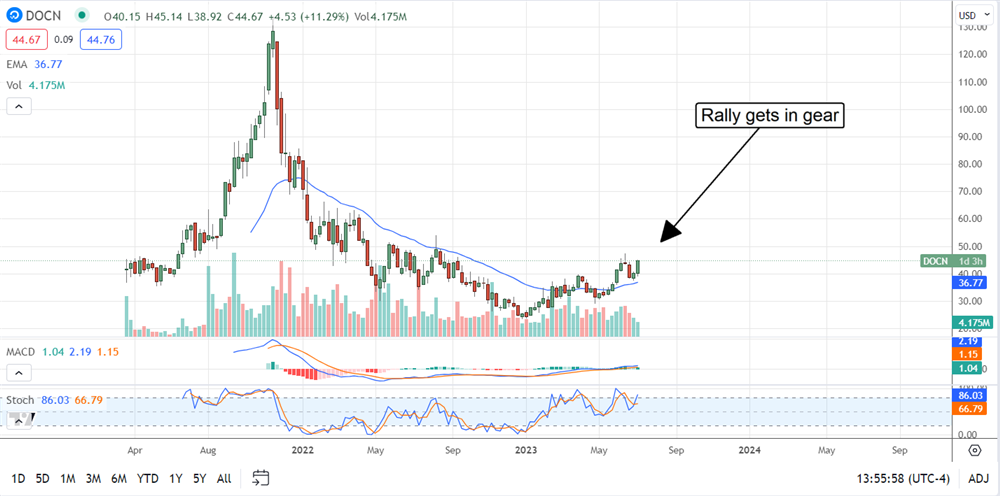 Perion Network: Leveraging AI To Monetize The Internet 
Perion Network operates a platform and provides services to small businesses globally. Its services help businesses monetize the Internet, and secular trends drive business. Among the offerings are AI-powered tools that can be applied to sourcing and converting traffic.
Imagine a smart sales funnel that can adapt to individual responses to generate sales; powerful. The company recently released preliminary Q2 results that prove the model is working. The company expects to report a 20% increase in revenue compared to the +15% consensus figure, and the press release foreshadowed an increase in guidance. Trading at only 11X next year's earnings with AI-powered momentum, this stock is deeply undervalued and could easily double in price.