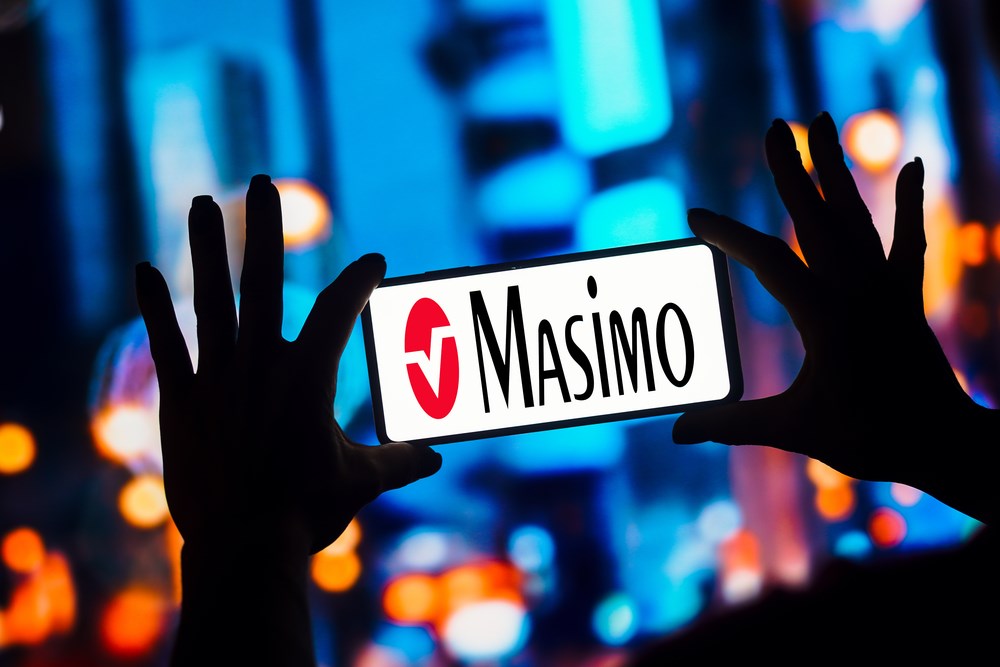 Shares of health monitoring technology maker Masimo Corporation (NASDAQ: MASI) dropped 24% to $114.30 last week due to a second-quarter performance warning. They are at their lowest level since January 2019 — but according to Wall Street, could have healthy gains ahead. 
The Irvine, California-based company announced preliminary Q2 revenue of $453 million to $457 million, which, at the midpoint, represents a 20% decline from the same period last year. The disappointing guide was caused by several factors: 
1) large orders that were delayed until later in the year;
2) fewer hospital patients and higher inventories leading to lower sensor sales;
3) fewer-than-expected customers switching to Masimo because of hospital staffing shortages and the inability of manufacturing partners to provide equipment in a timely manner; and 
4) the impact of increased hospital labor costs on hospital spending.
This doesn't paint a rosy picture for the state of U.S. hospitals, on which Masimo is heavily dependent. While its technologies are sold to medical device distributors and original equipment manufacturers (OEMs) — hospitals, emergency medical response (EMR) groups and direct-to-patients are the core sales channels.
Masimo's non-healthcare business didn't fare any better. Revenue there is expected to be lower than forecast because of weaker global demand for consumer audio products. Some analysts have hypothesized that the company may spin off its significant (nearly 40% of sales) yet disjointed consumer audio business to focus on its opportunity in health monitoring and connectivity.
Despite the stark warning, it may be too soon to write off Masimo.  
What Is Masimo's Growth Outlook?
The company offered reassurance that the fundamentals of the business are strong. It noted that hospitals are switching to its technology faster than ever, leading to market share gains and record contracting in the first half of this year. Unrecognized contract revenue is expected to be up as much as 12% through the end of Q2. 
There are some silver linings in the consumer segment as well. The rollout of the premium Denon PerL wireless earbuds helped hearables sales double in Q2 and could pose a competitive threat to Sony and Bose. Initial demand for the Stork baby monitor was strong.
Successful product launches like these bode well for the company's ability to get out of its current jam and return to growth. The March 2023 release of the Masimo Freedom smartwatch has yet to gain traction but is better evaluated in a stronger discretionary spending environment.
CEO Joe Kiani expressed disappointment in the Q2 numbers but confidence in a return to normal sensor revenue growth rates. Masimo also said it plans to take steps to lower second-half cost cuts.
Is Masimo Stock Oversold?
Wall Street research firms were also disappointed, but most didn't budge from their ratings. Stifel Nicholas downgraded to Hold, while five other firms reiterated Hold or Buy ratings. But with management expecting to lower its full-year revenue guidance, price targets were reduced significantly. 
The good news is that no revised price targets are below where Masimo closed Friday, which suggests the Q2 bombshell is baked into the share price. The updated consensus target of $147 points to nearly 30% upside over the next 12 months. 
Technical analysis also shows that Masimo may have already bottomed around $105. A relative strength indicator (RSI) reading near 10 leaves little room for near-term downside, and the lower Bollinger Band positioning is at a historic low. The key support level to watch going forward is $112.28, from which the stock recovered nicely in November 2022. If MASI can maintain that level, there is $50 of headroom to long-term resistance at $162.78.
The former $300 stock is a bit of an anomaly among medical device mid-caps because of its dual exposure to health care demographics and consumers' insatiable appetite for high-tech wearables. It looks like a loser today, but growth in both markets could make it a long-term winner.