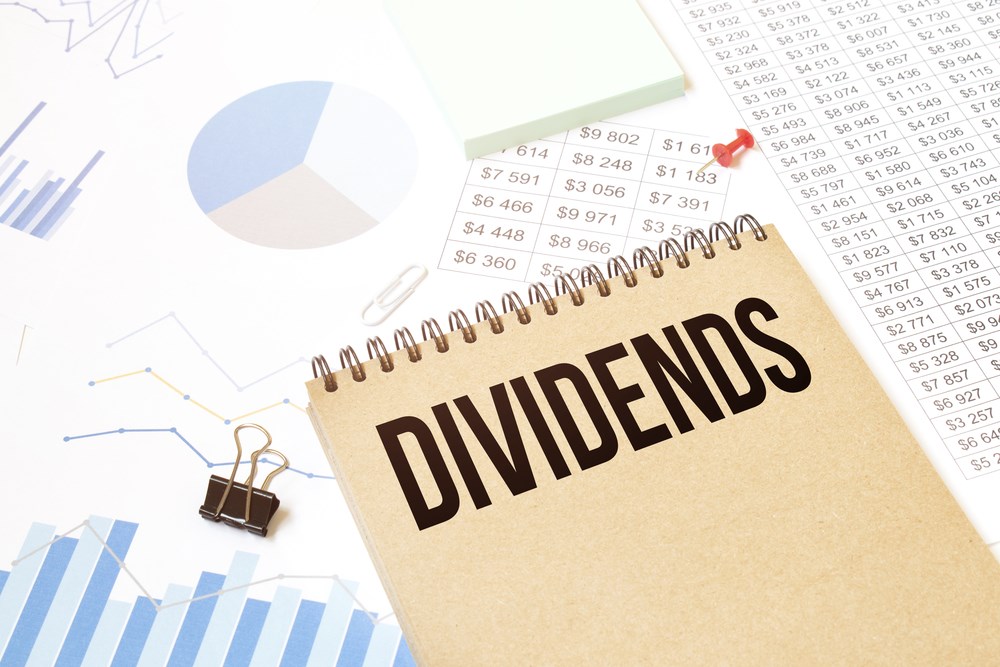 Buying high-yielding dividend stocks is exciting. But buying high-yielding dividend stocks that also give you a chance for market-beating capital gains is when things get really fun. That's because of the idea of total return.  
The total return on a stock includes not only the capital gains (i.e. the stock price growth) but also the amount that you earn via a dividend. Some of the best stocks to buy are companies that have strong expectations for stock price growth with an attractive dividend yield.  
That's the focus of this article, finding high-yield dividend stocks that are currently undervalued. After I give you the three picks, I'll show you how to easily find stocks like this. 
A Boring but Beautiful Business Model 
One way to identify undervalued stocks is to look at the price-to-earnings (P/E) ratio. As of this writing, the P/E ratio for the S&P 500 index is around 22x. That alone makes Verizon Communications, Inc. (NYSE: VZ) a screaming buy at 7.69x earnings. 
But when you have a company in a mature, entrenched business like wireless communications, there's always a concern that a cheap stock may be cheap for a reason. That doesn't appear to be the case for Verizon. Although analysts give VZ stock a consensus rating of Hold, they have a price target of $47.11, 21% higher than the stock's price as of April 14, 2023. 
As the company's earnings report in January showed, inflation affects earnings. Verizon missed earnings expectations for the second time in the last four quarters. However, analysts forecast low single-digit earnings growth in 2023, which will be enough to support the growing dividend.  
Ride the Hot Hand and Hold on to this Energy Stock 
Speaking of boring business models brings us to Enbridge Inc. (NYSE: ENB), the oldest and largest midstream company in North America. The company essentially operates as a utility, as over 95% of its cash flow is not exposed to commodity prices. And over 80% of the company's cash flow is protected from inflation.  
And Enbridge is also one of the companies leading the way to a renewable energy future. The company is already powering 900,000 European homes, making it one of the world's leading offshore wind producers. And the company plans to invest approximately $750 million annually into green energy.  
Analysts give ENB stock a consensus price target of $59, which is nearly 50% above the current price of $40. And average earnings growth of approximately 5% over the next five years should be enough to support the company's dividend, which has a yield of 6.63%. 
Proof You Can Find Value in Troubled Sectors 
The last stock on this list is Simon Property Group, Inc. (NYSE: SPG). The company operates as a real estate investment trust (REIT) with a particular focus on malls. With the outlook for commercial real estate looking bleak and retail sales continuing to slow, it may surprise you to see Simon Property Group on this list.  
But, like the real estate sector in general, location matters. And that's where Simon Property Group stands out. Not only does it have a diverse portfolio of properties, but many of these assets are considered "Class A" assets. In the REIT world, this means that these assets are located in or near densely populated and affluent areas. That means greater foot traffic which supports those commercial tenants.  
And because of their business model, REITs are obligated to pay out up to 90% of their earnings to shareholders in the form of a dividend. Currently, that dividend has a yield of 6.72%.  
How Do You Find Stocks Like This? 
I found these stocks using the Dividend Screener tool on MarketBeat. The image below shows you the parameters I used for my search.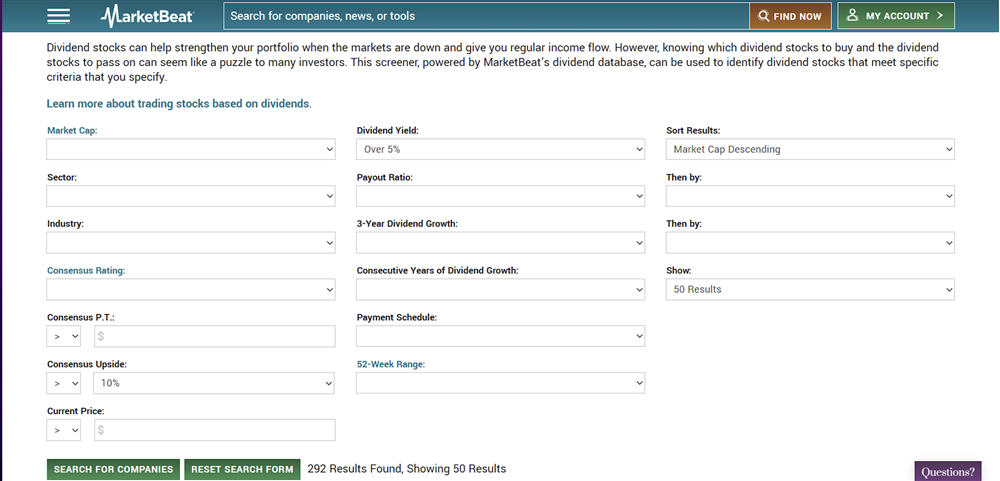 Using only those two search criteria "narrowed" my list to 292 stocks. For the purposes of this article, that was fine, but if I were looking to find a stock to buy right now, I would want to narrow my search. And the screener lets you fine tune your stock search based on a variety of factors including specific sectors and or industries, by specific price targets. You could even choose to look for only companies that have delivered at least a specified number of years of dividend growth.