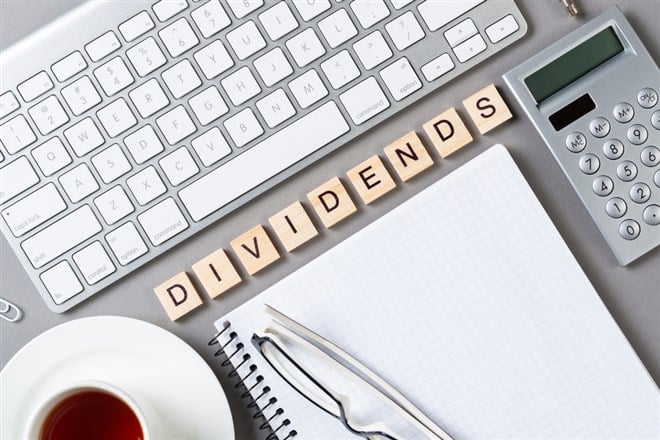 To gamers, the abbreviation 'D&D' calls to mind winning strategies for the fantasy role-playing game 'Dungeons & Dragons.' Keep your distance. Never split up the party. Draw a map of the dungeon.
In the stock market, D&D could be a valuable strategy for 2023 — 'defensive & dividends.' With economists calling for a recession, bumping down with non-cyclical companies offering generous dividend payouts could be a winning tactic. 
As a Dungeon & Dragons wizard may advise, 'if it ain't broke, don't fix it.'
Last year, the S&P 500 consumer staples group slipped just -1% compared to the broader benchmark's -18% decline. The sector has historically outperformed in times of economic turbulence, and this year could be deja vu. 
One way to play defense is the Invesco Defensive Equity ETF (DEF), a portfolio of large-cap staples that produced a 9.5% annualized return from 2018 to 2022 (versus 9.4% for the S&P 500). But since the fund's yield is a modest 1.4%, there may be a better alternative.
Hand-crafting a basket of defensive stocks with solid fundamentals and above-average yields, while less diversified, could yield stronger total returns. Here are three names to consider for your next tactical move.
Kimberly-Clark Beat Q4 Earnings 
An estimated one in four people uses a Kimberly-Clark Corporation (NYSE: KMB) product daily. Scott, Kleenex, Huggies and other well-known brands make this one of the best defensive positions for long-term growth and income — especially when economic conditions get messy. 
In 2022, Kimberly-Clark raised its quarterly dividend to $1.16, supported by effective pricing and cost-cutting measures and accelerated growth in the Personal Care business. On an annual basis, this equates to a 3.4% forward yield, comfortably ahead of the 1.9% sector average. Consistency in profit generation throughout the ups and downs of the economic cycle has enabled the company to increase its dividend for 50 straight years. 
When Kimberly-Clark reports fourth-quarter results next week, the Street expects 17% earnings growth. This is a big ask because revenue growth is expected to be minimal, and input cost pressures remain so that a shortfall wouldn't be surprising. If it does sell-off on the report, this could present a good long-term entry point for a stock that will continue to clean up over the next 50 years.
Is Clorox a Good Long-Term Investment?
The Clorox Company (NYSE: CLX) has been range-bound over the past 12 months but could be consolidating for the next move in a longer-term uptrend. The household cleansers maker is down almost $100 from its all-time high but has one of the strongest brand lineups in the sector.
From Pine-Sol and Liquid Plumber to Glad and Hidden Valley Ranch, consumers will be stuffing their carts with Clorox products in the months to come, even if a mild recession ensues.
Yes, sales volumes and profit margins may be down as last year, but they'll be the result of industrywide headwinds that will eventually subside.
They're also unlikely to prevent Clorox from keeping its 36-year dividend streak intact, a stretch that began at the depths of the 1987 stock market crash. Since then, there have been four U.S. recessions ranging from 2 months to 18 months — and the stock has climbed to new heights (with a pair of 2-for-1 splits along the way). 
Currently, Clorox is unpopular with Wall Street research firms, which ties into a weak near-term outlook. Management said it expects fiscal 2023 sales to be down -4% to up 2% but that pricing, cost savings and supply chain optimization will drive a higher gross margin.
Analysts have opted for the glass half empty view, but improving profitability in a tough environment bodes well for the long term. In the meantime, patient income investors will be 'Glad' to collect a 3.2% yield.
Is Unilever a Good Defensive Income Play?
Unilever PLC (NYSE: UL) lacks the rising dividend track record of Kimberly-Clark or Clorox but is a worthy defensive income producer. A 400-plus brand portfolio that includes Dove, Axe and Vaseline and a 3.3% dividend yield makes the British consumer products group a clear 'D&D' leader. Some 3.4 billion people use Unilever products daily for personal care, home care and, yes, to satisfy their Ben & Jerry's ice cream cravings.
While most consumer-facing companies scaled back guidance ahead of the holidays, Unilever boosted its 2022 sales growth forecast to more than 8%. While this is directly tied to cost inflation and price increases, it signals that shoppers are willing to pay more for their favorite Unilever products. 
Management does have work to do when it comes to profit margins, but with initiatives in place, these should trend higher over time. When they do, look for Unilever's P/E multiple to expand and the stock as a household name for defensive income.