Albuquerque, NM - Shockwave Defense™ offers concealed carry classes that take participants through the handling and use of a firearm for self-defense. The instructors offer in-depth and comprehensive firearm training classes that go over all of the essential areas of handling, use, and firearm safety. Many past students and participants have gained confidence through the concealed firearm classes while overcoming their fears of inadequacy and self-doubt. Using a proven teaching approach, the instructors help participants become more decisive with less hesitation while making quick decisions that will save them, their loved ones, or their business.
The concealed carry classes near Albuquerque go over how participants can avoid conflict and what to do when it becomes inevitable. Participants in the Concealed Carry and Urban Safety classes by Shockwave Defense™ will enjoy advantages like increased self-awareness and confidence in firearm handling and safety. They also discover tactics that can be used to handle volatile situations, conflict avoidance, and conflict management, as well as how to handle firearms and decisiveness under pressure. The affordably priced class comes with a TSA compliant bulletproof backpack for the first ten students, 25 rounds of 9mm ammunition, a 2-year refresher course with reminders, two one-on-one follow-up sessions to lock in the skills, breakfast and lunch, rental firearm, and no-retesting fee.
Participants who are looking for a crash course can take the 'Dangerous in 4-hours class'. Unlike ccw classes in Albuquerque, this class offers a 4-hour live seminar on immediately effective training in knife, hand to hand, mindset, trauma medicine, and improvised weapon. Participants will have access to 2 mindset coaching calls with Shockwave Defense™, improvised survival tools, access to dangerous in 4 hours online training vault, a 10% cash voucher for The Armory Gear, and more. Participants who wish to enroll their family or employees in this program can also enjoy discounted rates.
Shockwave Defense™ also offers corporate active threat training aimed at helping businesses and their employees deal with emerging threats while enhancing company culture, improving trust, boosting communication, and fostering other positive benefits amongst employees. During this training, employees are expected to learn immediate and effective actions to take against bigger, stronger, and bad-intentioned threats. The training also teaches how to become more decisive with less hesitation while building a community of strong and like-minded employees.
Train with Shockwave Defense™ as an individual, family, or business by contacting them via phone at (505) 718-4500. For more information, visit their website or the office at 637 Broadway Boulevard Southeast, Albuquerque, New Mexico, 87102.
Media Contact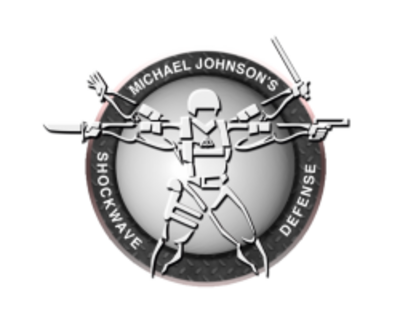 Company Name
Shockwave Defense™
Contact Name
MICHAEL JOHNSON
Phone
(505) 718-4500
Address
637 Broadway Boulevard Southeast
City
Albuquerque
State
New Mexico
Country
United States
Website
https://shockwavedefense.com/