Pioneering an electric vehicle mining ecosystem, Yereq revolutionizes the future of EV blockchain charging currency with the YEREQ GEO token and the YEREQ GEO app.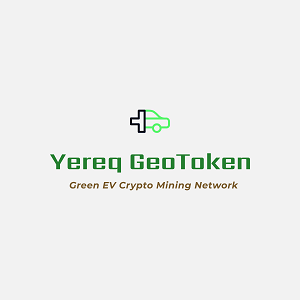 Introducing the world's first application to enable EV charging supported by its own crypto token, Yereq is leading the way in an emerging, trillion-dollar e-mobility industry. Their token, Yereq GEO is based on the Ethereum smart chain ecosystem and connects directly to the Yereq GEO app, which allows users to pay utilizing their proprietary tokens.  
In this rapidly growing industry, the union of blockchain and electric vehicle technology is a stunningly obvious fusion, as digital markets and global economies turn to web3 for the future of business at every scale. Furthermore, the demand to end the sales of gas-powered cars is fast becoming a reality. According to a new report from the California Energy Commission (CEC), the state of California will require nearly 1.2 million EV charging stations by 2030.
Now, with the ability to charge an electric vehicle without the need for membership, Yereq is infusing flexibility and freedom in EV use, with leading edge technology integrated with proprietary software and hardware components. In fact, each EV charger retains blockchain node network capabilities that act as a network for Yereq token usage based on kilowatts used to charge an electronic vehicle. Smooth and seamless, the charging process is simple and straightforward from start to finish.
In the future, the Yereq application will also support FIAT currency deposits - converting these funds to Yereq tokens without third party interference. Yereq is also looking forward to developing a smart contract publishing token, launching on Uniswap and Julswap, as well as private license sales, additional coin listings, and beyond. 
To learn more about the innovative YEREQ GEO token and YEREQ GEO app, as well as the future synergy of blockchain and electric vehicle charging, visit www.yereqgeo.io as well as www.yereqgeo.energy. 
About Yereq Geo
Yereq is a deflationary and decentralized token that will be used as a digital currency to pay for EV charging. The Yereq token is the central support and utility token for the Yereq EV Charging ecosystem which was built to assist in the deployment of EV Charging stations across the USA. Each EV charger has proprietary software and hardware acting as a blockchain node network for Yereq tokens usage based on kilowatts used to charge an electronic vehicle.
Media Contact
Company Name: Yereq Geo LLC
Contact Person: Wesley Rustin
Email: Send Email
Country: United States
Website: https://www.yereqgeo.energy/