With premium online travel portals like Lookupfare, tickets can be purchased from one compact window.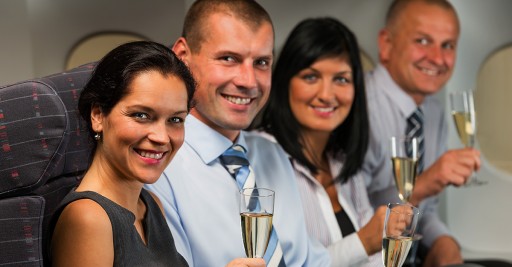 Cleveland, OH - February 10, 2017 - (
Newswire.com
)
With many offers provided by the North American Airlines to attract more and more customers, there is a new trend of a la carte service on board that has made it even more lucrative to travel long distances via air. The best part is not paying overly high prices to have these customized services, unlike cost of premier classes.
Need for A-La-Carte
Before, the services provided by the airlines were not up to the mark in terms of food, extra services like cushions, newspapers, blankets, seat preferences, reservation updates, etc. Many passengers were growing wry of the regular deals given by the airlines in which they were given a flat price for things available on the particular flight and specific class. A lot of them started complaining of never being able to use all the facilities which they were charged heavily for. This resulted in the decline of passenger rates.
As a solution to this problem, many airlines flying in and out of America have initiated the customized version of their previous offers. They have segregated the tickets' base fare and the cost of services rendered by the travelers. This has given a new dimension to the airfare and so, people have again started enjoying their air travel, which by the way holds absolutely true in case of frequent flyers.
The interested party buys ticket with the lowest fare and then manually select the services he or she needs during the journey. The amount of only the extra services/products selected during the reservation adds to the basic fare before the final payment. If you do not select those items, your final fare is calculated accordingly, which earlier used to be higher in nature.
So let's say you are traveling from a destination 'A' to destination 'B'. Earlier your ticket (hypothetically of $100) would have cost you $160 including service tax for things you may or may not use during your flight - like some specific dish, luggage facility, extra pillows, champagne, extra blanket, certain newspapers or magazines, flight insurance (which for the record people find beneficial only in winter time).
But now with the arrival of a-la-carte, you can fly from 'A' to 'B' with a ticket of actual base fare of $100 including travel cost & basic amenities and can use the only facilities you pay for or vice versa. Let say you only asked for extra baggage to be taken in cabin with you and extra magazine during your flight. In that case, assumingly $3-$4 adds up to travel cost. So now the ticket would be $103-104.
However, one drawback of this is that your ticket price may also go higher than anticipated. Let's suppose for the same flight, in addition to ticket, you asked for extra luggage facility, an aisle seat, ticket reservation update support, flight insurance and extra champagne . This will surplus the fare and you might end up paying $200-$220 for it.
Even with this one small catch, the customized service is becoming increasingly popular among air travelers. For the same reason, many low-cost carriers in the past few months, have shown impressive growth. They viz. Tango and Tango Plus, are gradually becoming a tough competition for existing elite carriers viz. Latitude and Executive class.
While some airlines have pre-requisite product strategy, some have unbundled their product offerings in a way that people may freely buy more of it, while being on board. In fact to make this even better, credit card encashing is allowed for people who prefer cashless mode while on a go.
With premium online travel portals like Lookupfare, these facilities can be easily availed from one compact window. Airlines tickets can be bought on regular as well as a la carte based. One doesn't have to wait in the tele que of specific airlines to get the reservations. All in all, it's a golden time for air travelers - pay for amenities and service you need, and shop your air ticket without any much hassle. 
Related Links
Flights Deals Under $49
Cheap Flight Tickets
Related Images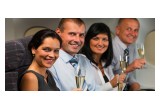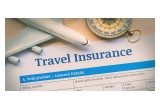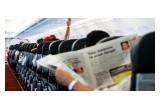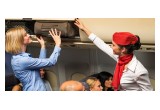 Press Release Service by
Newswire.com
Original Source:
Know More About 'A La Carte' Air Travel With Lookupfare