Blue Ridge Extractions (BRE) is a company that specializes in producing pure and high-quality delta-8 THC and CBD products.
United States - February 5, 2023 —
They employ safe extraction methods and rigorous quality control. They also have a wide range of products with different cannabinoid options. BRE uses premium terpenes to enhance its products' taste and therapeutic benefits.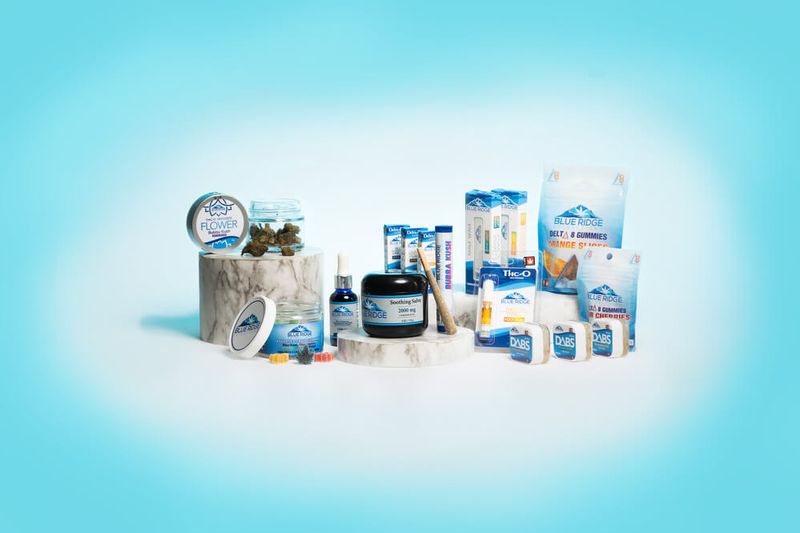 Delta-8 THC, also known as delta-8 tetrahydrocannabinol, is a cannabis compound that has gained a lot of attention in recent years for its unique properties and potential therapeutic benefits. One company that stands out in the delta-8 THC market is Blue Ridge Extractions (BRE). With a lifetime of experience and knowledge in cannabis and a background in highly regulated fields like aviation mechanics. The company's origins stem from a personal journey, as Jordan's wife, Brouj, was suffering from Crohn's disease. To help her, Jordan began formulating special tinctures from the oils they were producing. After experiencing a significant improvement in her health, they decided to pivot their business plan and focus on producing their own true full-spectrum CBD tinctures. This change ultimately led to the successful launch of Blue Ridge Extractions. 
One of the reasons that BRE stands out in the delta-8 THC market is its commitment to quality. The company uses only the finest hemp-derived delta-8 THC and CBD sourced from local farms in the United States. BRE's products are made using organic hemp grown on family farms. The extraction process utilizes only the plant's buds to preserve the highest quality oil possible, unlike other companies that may use the stems and leaves in the extraction process. This results in a pure and potent final product, making BRE's offerings stand out in the market.
BRE is also committed to using only the most advanced and safe extraction methods. Their professional chemists carefully extract CBD, using their extensive knowledge and the latest technology to transform it into a variety of cannabinoids, including Delta-8 THC. This rigorous process ensures that their end products are of the highest quality and potency, providing consumers with a superior experience while ensuring that their products are free of harmful additives and contaminants. They take rigorous quality control measures, testing every product and batch at DEA-certified labs, which is something a few companies in the market do.
BRE's dedication to quality is evident in its wide range of products. They have a full line of delta-8 THC and CBD products, including vape cartridges, disposable vape pens, gummies, flowers, pre-roll, tinctures, creams, and dabs. All their products are available in different cannabinoids, including CBD, Delta8, Delta9, THC-O, THC-P, and HHC. This means customers have the option to pick and choose the cannabinoid that suits their needs and preferences the best.
One of the unique aspects of BRE's products is the use of premium terpenes from 'True Terpenes' in their vape cartridges. Terpenes are natural compounds found in plants, including hemp, that contribute to the unique aroma and flavor of different strains of cannabis. The use of premium terpenes in BRE's products enhances the taste and the therapeutic benefits of their delta-8 THC and CBD products.
BRE's delta-8 THC and CBD products have received rave reviews from customers. With a 4.9 rating on Google, customers have praised the high quality and purity of BRE's products and the wide range of options available to suit their needs. Many have reported experiencing relief from conditions such as chronic pain, anxiety, and insomnia, without the adverse side effects that can come with traditional medications.
In conclusion, Blue Ridge Extractions (BRE) will be one of the best delta-8 THC and CBD companies on the market in 2023. They are known for using only the purest, high-quality hemp to create their products, using cutting-edge extraction methods and strict quality control measures. Their team of professional chemists ensures that every product is free of harmful additives and contaminants and that every batch is tested at DEA-certified labs. They also offer a wide range of products with different cannabinoid options and use premium terpenes to enhance the taste and therapeutic benefits of their products. This is the reason their customers have such a high satisfaction rate, which is reflected in their 4.9 Google reviews.

Contact Info:
Name: Brouj Zaghloul Douglas
Email: Send Email
Organization: Blue Ridge Extractions
Address: 710 Wonderbar Road. Clarksburg, WV 26301
Phone: 3046414577
Website: http://www.blueridgextractions.com/

Release ID: 89089535
If you detect any issues, problems, or errors in this press release content, kindly contact error@releasecontact.com to notify us. We will respond and rectify the situation in the next 8 hours.