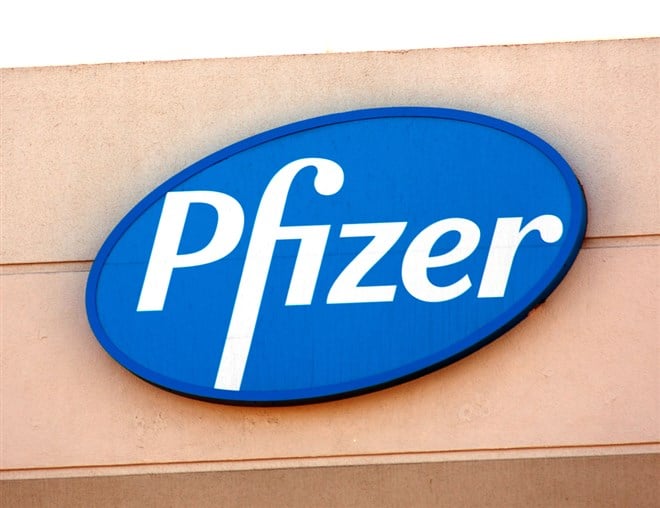 On March 13, 2023, Pfizer, Inc. (NYSE: PFE) announced it was merging with Seagen Inc. (NASDAQ: SGEN). Under terms of the definitive agreement, Pfizer will buy Seagen for $229 in cash per share. That makes the total enterprise value $43 billion. This acquisition will strengthen Pfizer's already strong oncology portfolio and perhaps the case for owning PFE stock. 
Seagen was a sought-after target and it appears that Pfizer has succeeded where Merck & Co., Inc. (NYSE: MRK) did not. But the question is at what price? According to reports, Merck's bid fell through because the two sides couldn't come to an agreement on price. Merck was bidding $200 per share.  
It would seem then that Pfizer is paying a premium for a company that has seen its share price increase by 25% in the past year. But that's an investment Pfizer seems willing to make.  
Cancer is Big Business 
Pfizer chairman and CEO Albert Bourla remarked, "Oncology continues to be the largest growth driver in global medicine, and this acquisition will enhance Pfizer's position in this important space and contribute meaningfully to the achievement of Pfizer's near- and long-term financial goals." 
Seagen is a global biotech company that pioneered antibody-drug conjugate (ADC) technology. The company currently has four FDA-approved ADC medicines "that are first- or best-in-class in their respective indications across solid tumors and hematologic malignancies." The company is also engaged in late-stage clinical trials for each of those medicines. These trials, if successful, will allow for the medicines to be used for new tumor types or for expanded indications for previously approved lines of therapy.  
Flipping the Covid Script 
Pfizer stock has a Hold rating based on analysts reporting to MarketBeat. That's due, in large part, to expectations that demand for Covid-19 booster shots will decline now that the virus has been declared to be endemic.  
That's being reflected in expectations for Pfizer's earnings per share (EPS). In 2022, the company posted $6.58 in EPS. That was 48% higher than the $4.42 in EPS that Pfizer posted in 2021.  
But analysts are forecasting an average EPS of $3.45 for 2023. And Pfizer itself is forecasting $4.03 in earnings per share in 2024. Both those numbers would support the company's current share price.  
However, these current numbers don't reflect the potential revenue and earnings boost the company could generate from this acquisition. Seagen last reported earnings in February 2023. At that time, it was forecasting full-year revenue between $2.14 and $2.24 billion – a year-over-year gain of 12%. Pfizer believes that the continued growth of Seagen's existing four medicines along with other likely approvals from the candidates in its pipeline could add more than $10 billion in revenues in 2030. 
Analysts Have Yet to Weigh In 
Pfizer does not deliver its next earnings report until early May. However, news like this will generally cause analysts to reconsider their rating and/or price target for PFE stock. Only two days removed from the announcement, it appears only one analyst, Colin Bristow from UBS Group, has weighed in.  
Bristow set a price target of $45 for the stock. That's below the consensus target of $50.75 for PFE stock. At issue seems to be that $10 billion revenue projection. Many analysts believe it will come in lower than that.   
For its part, Pfizer has set a goal of generating $25 billion from new business development by 2030. To that end, the company forecasts that the revenue from Seagen will help to offset the $17 billion it expects to lose from patent expirations by 2030.  
PFE Stock May Move into the Buy Range 
With a P/E ratio of 7.29x earnings and an exceptional profit margin of over 31% to go along with a respectable dividend, one element was missing for Pfizer – growth. Before this announcement, expectations were for revenue and earnings to decline by an average in the low single-digits percentage-wise.  
It will be some time before we know if Pfizer or the analysts are correct. But if you believe in Pfizer's projection, this is a good time to start accumulating some shares of PFE stock.