Illinois, US - The former CEO and founder of the failed cryptocurrency exchange FTX was arrested Monday in the Bahamas. Sam Bankman-Fried was indicted on eight criminal charges relating to fraud. Charges leveled against Bankman-Fried include conspiracy by misusing customer funds, conspiracy to defraud the United States, and wire fraud. 
FTX founder could be sentenced to up to 115 years in jail
If the FTX founder is convicted of these offenses, he could be sentenced to up to 115 years in jail, according to the US Attorney's Office for the Southern District of New York. 
Well-known figure in the crypto industry reacts to news of Bankman-Fried's arrest
The owner of Technical Paradigm, a well-known Fintech agency Michael Yahkind has expressed his opinion on the news of Bankman-Fried's arrest:
"The 2008 financial crisis was what started the creation of Cryptocurrency. It was made as a way of avoiding traditional financial institution's like banks, and real crypto enthusiasts hope to keep it that way. Centralized exchanges like FTX requires people at the top pulling the strings and evading accountability. Much like a bank! In contrast, with decentralization you trust the technology: blockchain. Blockchain technology (and newer related evolutions) use peer-to-peer decentralized networks. It removes central control needed in existing financial systems. So you maintain control without the help of a central authority like Sam Bankman-Fried. Despite what the media portrayed, Sam was never the modern-day Waren Buffett, he was more like the 2008 Lehman Brothers executives 2.0."
While news of Bankman-Fried's arrest may come as a shock to some, Technical Paradigm owner, Yahkind is not surprised. 
Speaking of the FTX founder's arrest, Yahkind said, "What is unforgivable to people in the industry was FTX was always a wolf in sheep's clothing. Centralized institutions like FTX sucking up to regulators and media while lying to consumers and bashing decentralization."
Yahkind went on to say, "the problem cryptocurrencies are aiming to solve was FTX. Not to mention the massive security risks and lack of transparency. SMB was basically running a legacy financial institution in the crypto economy, and that's about as smart as a plane with tires using the road to get you to your destination. What's the point of innovation if it's used in the same way as things have always been done."
US Attorney says, 'this is one of the biggest financial frauds in American history.'
Speaking to reporters Tuesday, US Attorney Damian Williams said, "It's so hard to compare these things but...this is one of the biggest financial frauds in American history." 
One of the most serious charges that Bankman-Fried faces is misappropriating FTX funding from investors and using it to make investments, as well as pay debts and expenses for his trading firm, Alameda Research. 
More than $3.1 billion USD owed to more than one million investors
Bankman-Fried is accused of defrauding over a million investors out of more than $3 billion USD.
Bahamas-based FTX is believed to have relocated there in response to its more favorable regulatory environment. But, some of the company's activities have violated its own terms of service. Omnibus wallets used between the different categories meant that funds controlled by the cryptocurrency exchange were co-mingled between spot and margin traders. This meant that the platform's crypto assets ran out as its ability to process withdrawals dwindled. The result of this shortfall in assets was millions of customers being left unable to make withdrawals.
With millions of customers owed billions of dollars, it is expected that only a small portion of funds supplied by investors will be recovered.
Allegations of illegal political donations used to influence public policy
Williams alleges that Bankman-Fried used investors' money to make illegal political donations to both the Republicans and the Democrats. Addressing the press conference, Williams said, "all this dirty money was used in service of Bankman-Fried's desire to buy bipartisan influence and impact the direction of public policy in Washington."
Sam Bankman-Fried was known as the 'face of the cryptocurrency industry'
Bankman-Fried was widely regarded as the face of the cryptocurrency industry and a well-known figure in the United States. Known for his casual dress style, Bankman-Field often shared the stage in his trademark t-shirts alongside well-known figures. In the past, the FTX founder has appeared on stage alongside public figures such as former US president Bill Clinton and the former British prime minister Tony Blair. 
Bankman-Fried ingratiating himself with the media and high profile figures was viewed with suspicion by crypto experts from the start. 
Yahkind said, "It was like I was living in an alternate reality." 
"Crypto enthusiasts all knew SMB was a fraud for years, but the media loved him," said Yahkind.
Despite his relaxed appearance, Bankman-Fried is reported to live a life of luxury in Bahamas and is based in a multi-million dollar penthouse. 
When asked about Bankman-Fried's appearance and how he does not fit the usual stereotype for white-collar crime, US attorney Williams said, "You can commit fraud in shorts and T-shirts in the sun." 
Bankman-Fried denied bail by Bahamas Chief Magistrate
Chief Magistrate of the Commonwealth of The Bahamas Joyann Ferguson-Pratt denied permission for Bankman-Fried to be released on bail, believing that he was a flight risk. 
Bankman-Fried was reportedly willing to pay $250,000 USD cash bail and to comply with conditions of bail, such as wearing an ankle monitor and reporting to authorities each day. However, bail was not granted, and Bankman-Fried remains in custody in the Bahamas. 
What happens next after the Sam Bankman-Fried arrest?
Right now, the former FTX CEO and founder remains in custody in the Bahamas, awaiting possible extradition to the United States. 
Bankman-Fried's next court appearance is currently scheduled for February 8th, 2023.
The investigation into the fraud allegations continues.
More information on Technical Paradigm and Michael Yahkind is available from Technical Paradigm's press contact, Nina Andini. To reach the company via email, please contact nandini@technicalparadigm.com.
To learn more about Technical Paradigm, please visit https://technicalparadigm.com/  
Media Contact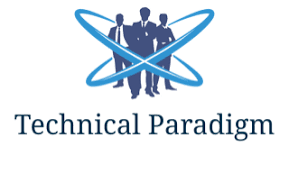 Company Name
Technical Paradigm
Contact Name
Nina Adini
Phone
(833) 877-8253
Address
1250 W Augusta Blvd
City
Chicago
State
Illinois
Postal Code
60642
Country
United States
Website
http://technicalparadigm.com/