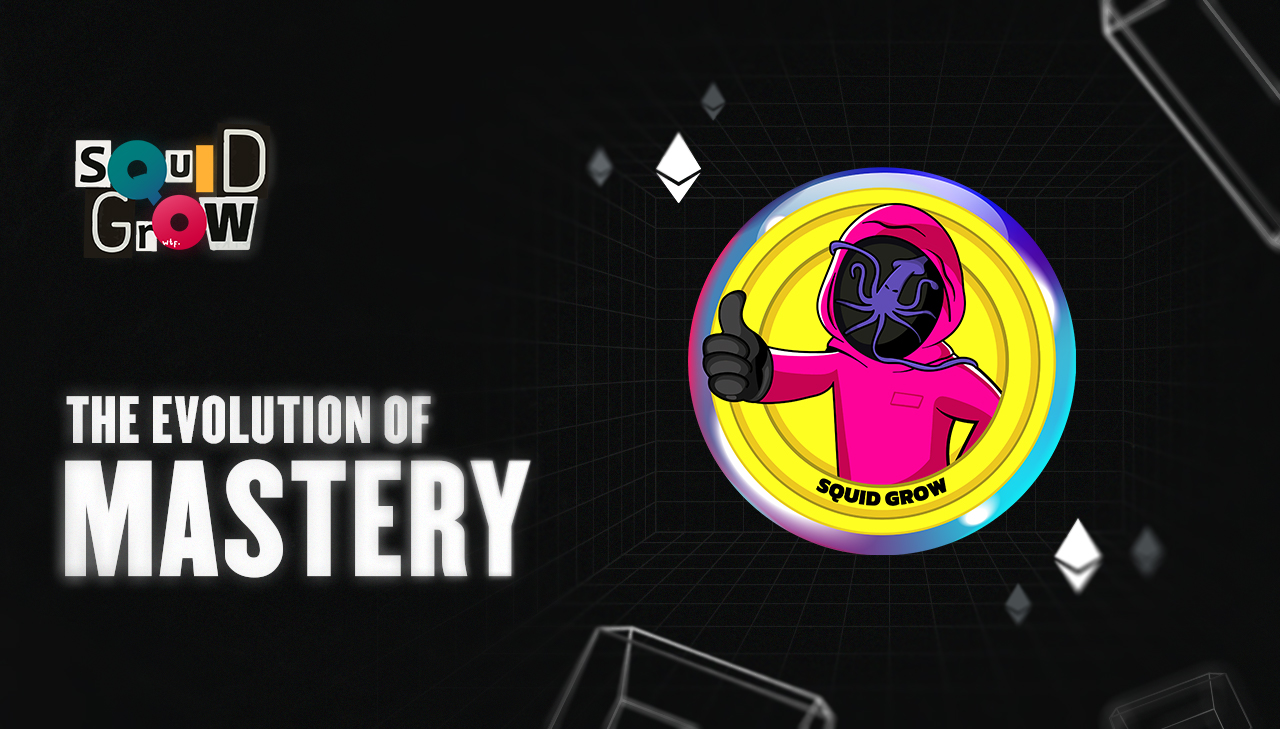 NEW YORK CITY, NY, June 5, 2023, In the highly competitive cryptocurrency realm, where thousands of projects emerge annually with lofty aspirations, only a select few manage to rise above the rest. Enter SquidGrow, the brainchild of notorious crypto billionaire Shibtoshi and renowned trader AreDub. With its groundbreaking achievements in the bear market, SquidGrow has become a shining example of what it takes to create a truly remarkable project. So, what sets SquidGrow apart from the struggling masses?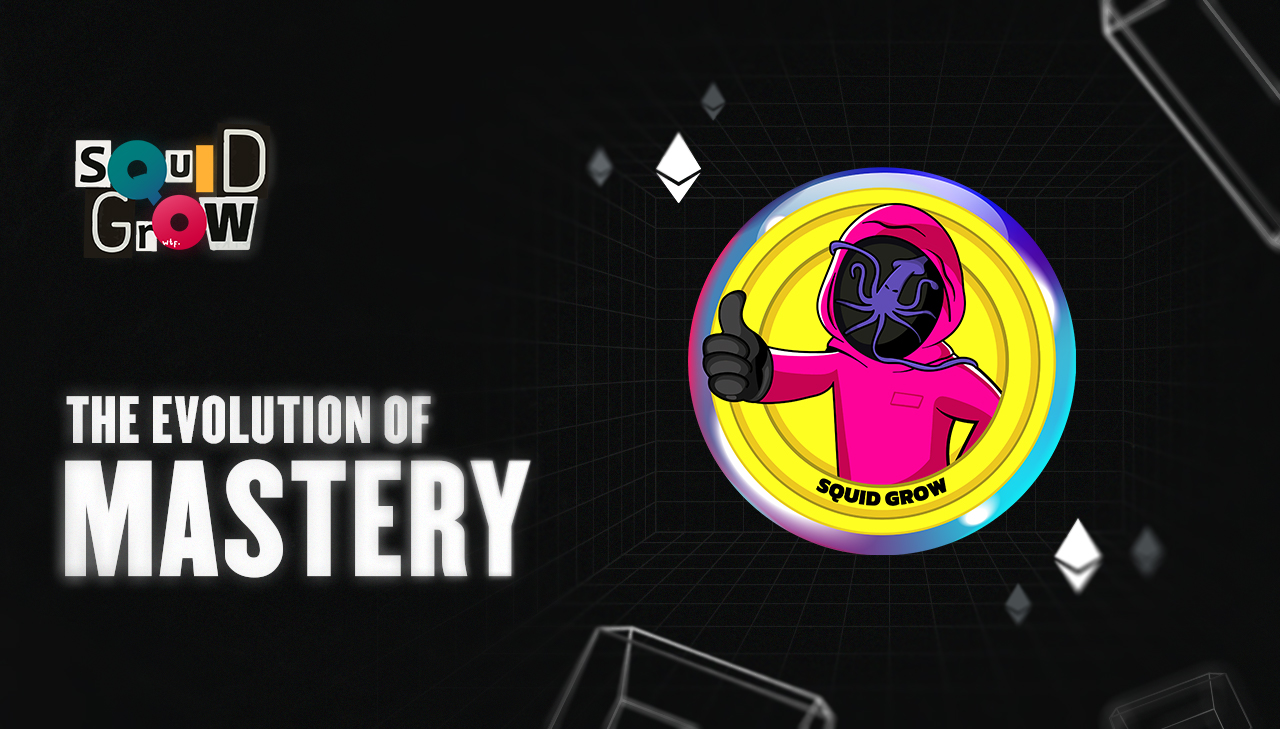 First and foremost, SquidGrow understands the importance of cultivating a passionate and motivated community. Unlike projects that fizzle out due to a lack of investor engagement, SquidGrow has successfully captivated over 17,000 holders who continue to multiply exponentially. Their enthusiastic community can be witnessed championing the project across various social media platforms.
Moreover, accessibility plays a vital role in a project's success. SquidGrow has managed to strike a perfect balance by being listed on more than ten centralized exchanges while primarily operating as a decentralized finance (DeFi) token on the Binance Smart Chain (BSC). This unique positioning sets SquidGrow apart from other projects that predominantly rely on the Ethereum blockchain. To further expand its investor base, SquidGrow is now launching its Ethereum token supply, enabling investors to bridge across blockchains securely.
Aside from availability and a large collective, there must be a usage for the token that excites these investors about its future, otherwise known as utility. This is where SquidGrow shines as it is rich with utility and rollouts in this regard. Diving into these we can see that SquidGrow already has a lot:
It has boasted sustainable and high APR staking pools throughout its history, which continues to encourage its users to hold.

 

It has its own swap service, named SGS, which allows traders to swap between carefully selected tokens in a highly secure platform.

 

It is being adopted by numerous platforms for integration through various partnerships.

 

Additionally, it has the ability to

absorb

and integrate other projects into its own system through a customized contract that streamlines this process, hence the name SquidGROW.
Looking ahead, SquidGrow has exciting developments in store for its dedicated community. The project will launch a fully functioning NFT ecosystem and marketplace in collaboration with renowned artist Mike S. Miller. These unique NFTs will offer additional value, as owning an Ultra-Rare NFT from Miller's collection will automatically mint a rare Blue-Chip NFT. SquidGrow is also set to introduce its flagship utility, SGX, a decentralized perpetual exchange that combines the best aspects of centralized exchanges with the DeFi sector. Notably, a significant portion of SGX's profits will be allocated to buybacks and liquidity in SquidGrow's ETH and BSC charts.
When it comes to security, SquidGrow prioritizes its users' trust by subjecting its codebases to rigorous auditing by Certik, the industry's leading auditing firm. With 6 published audits, SquidGrow ensures the highest level of security for its utility.
While many projects in the cryptocurrency space rely solely on hype, SquidGrow stands out by placing utility before meme appeal. By pioneering the concept of a "utility-meme" token, SquidGrow appeals to a wider range of investors and guarantees sustainability.
To top it all off, SquidGrow's marketing campaigns are second to none. Unlike projects that struggle to maintain marketing efforts due to budget constraints, SquidGrow benefits from the personal funding of its founder, Shibtoshi. This advantage allows the project to dominate the marketing landscape and make strategic moves, such as its premier sponsorship of "The Next Crypto Gem," the first mainstream crypto TV show.
In conclusion, SquidGrow possesses an array of X-Factors that make it a standout project in every aspect. From its passionate community and veteran leadership to its utility-rich ecosystem, robust security measures, and exceptional marketing prowess, SquidGrow has emerged as the true masterclass of its category. It's no wonder that investors are closely following and eagerly investing in SquidGrow.
Youtube Video – https://youtu.be/mkTPzlaVTmQ
About SquidGrow

SquidGrow is a meme-utility token that is the brainchild of the legendary Bitcoin and Shiba-Inu whale, Shibtoshi. It has several utilities and areas of focus which it will engage in tactfully and securely.
Check out SquidGrow socials:
Website: http://squidgrow.wtf
Twitter: https://twitter.com/Squid_Grow
Instagram: https://www.instagram.com/squidgrow.wtf/?hl=en
Telegram: https://twitter.com/Squid_Grow
Discord: https://discord.gg/HgsgryRpwB
Reddit: https://www.reddit.com/r/SquidGrow/
Medium: https://medium.com/@SquidGrow
TikTok: https://www.tiktok.com/@squidgrow/
Audits: https://skynet.certik.com/projects/squidgrow
CMC: https://coinmarketcap.com/currencies/squid-grow/
CG: https://www.coingecko.com/en/coins/squidgrow